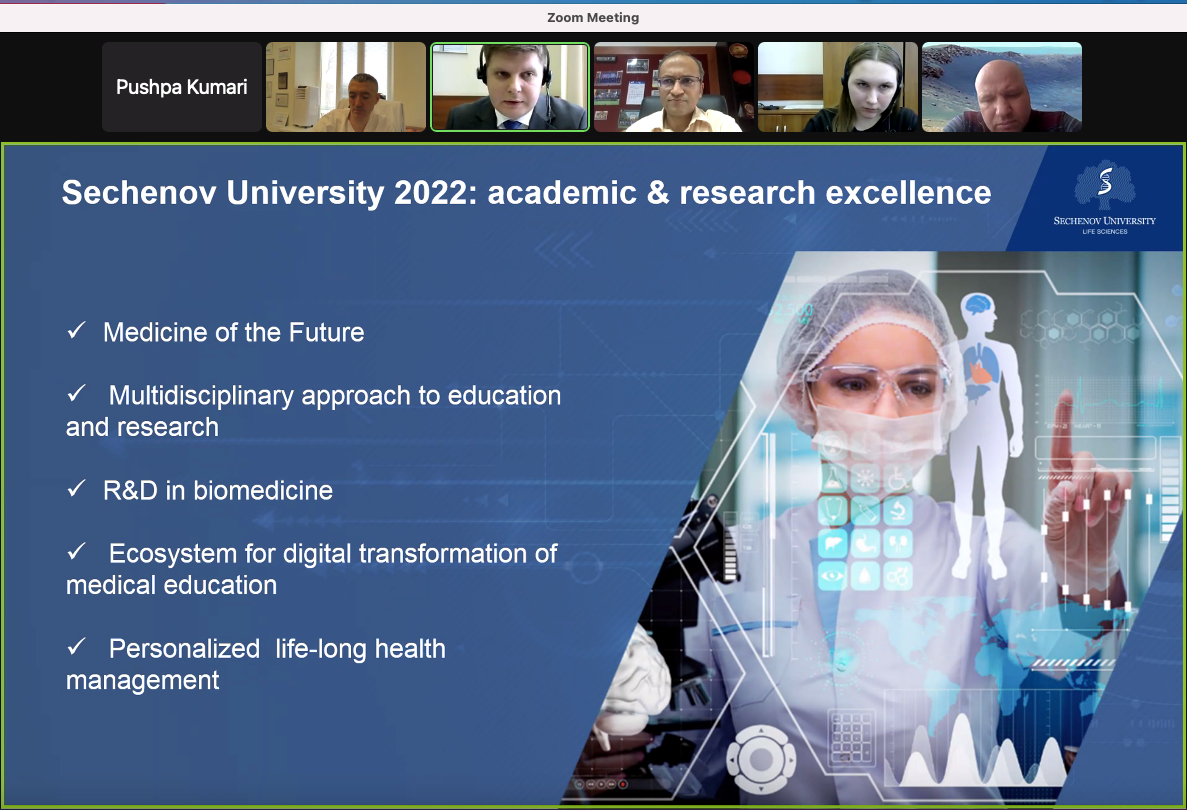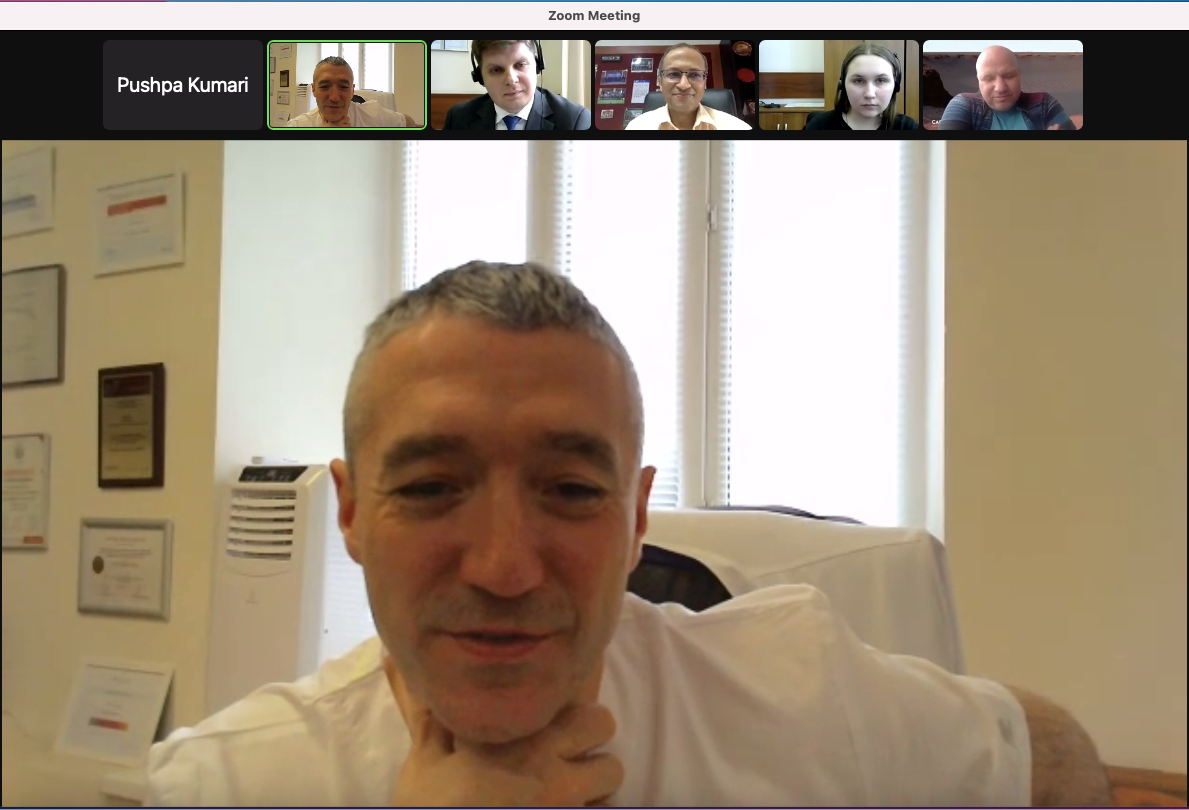 Sechenov University being the largest international research medical university in Russia aims at cooperation with abroad partners in the field of medicine and life sciences. IIT Bombay received an interest from Prof. Dmitry Enikeev, Head of International Office to discuss the collaboration opportunities between both the universities mainly in academic and research collaborations. During the meeting which held online on March 28, 2022, Prof. Amit Agrawal Dean IR and Prof. Dmitry along with his team discussed the ways to have a mutually beneficial partnership.
Scientific and administrative members from SU:
Prof. Dmitry Enikeev, Head of International Office
Mr. Albert Istomin, Deputy Head of International Office
Mr. Igor Lunkov, International Office
Ms. Liubov Zaytseva, International Office
Participants from IIT Bombay:
Prof. Amit Agrawal, Dean of International Relations
Dr. Pushpa Kumari, Project Manager, Dean IR Office
As a result of this interaction, an IIT Bombay faculty member Prof. Ganesh Ramakrishnan was introduced to initiate the collaboration via participation in SU's upcoming international conference. In the framework of the 13th all-Russian conference with the international participation "Week of Medical Education - 2022", held on April 4-8, 2022 by Sechenov University, Russia. Prof. Ganesh is a professor of Computer Science and Engineering and a Professor-in-Charge of Koita Centre for Digital Health, who participated as a foreign speaker at this conference.